BENEFITS OF KOOLDUCT FOR YOUR HVAC SYSTEM
Commercial Comfort Systems was an early adopter of Phenolic ductwork in the United States. As the pre-insulated ductwork industry has grown, we have been a leader in the promotion and growth of phenolic ductwork for over 18 years. We are a trained fabricator in the Kingspan KoolDuct System and the Northwest Ohio fabricator of Thermaduct Products.
Kingspan KoolDuct® is a complete HVAC ducting system that offers superior performance in industrial, commercial and residential installations. The Kingspan KoolDuct® System is an advanced and innovative system of pre-insulated air-distribution ductwork. Ductwork is fabricated using premium performance rigid insulation panels in sections up to 13' long and can provide the optimum energy saving and environmental solution in comparison with other types of ductwork. Premium performance Kingspan KoolDuct® panels, fabrication methods, jointing systems and a complete line of accessories produce a system where air leakage can be reduced to a fraction of that typical of sheet metal ductwork. This can yield significant energy consumption savings because of reduced heating and cooling loads.
High R-Values
Low Air Leakage
Lightweight Duct System
Fiber Free Insulation
Smooth Aluminum Interior Surface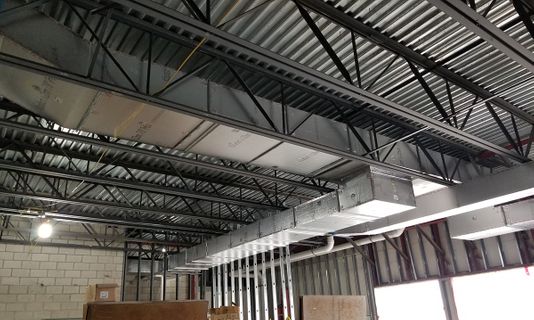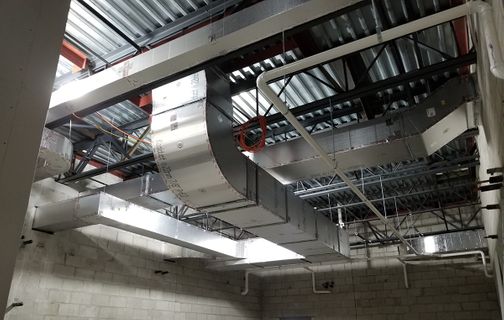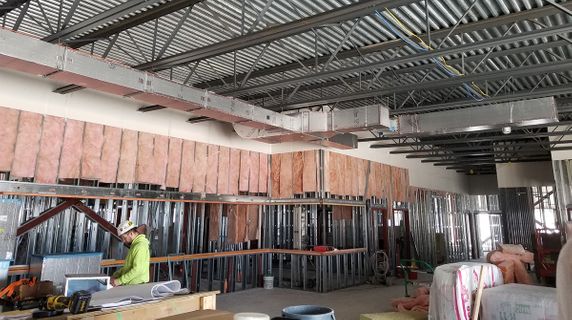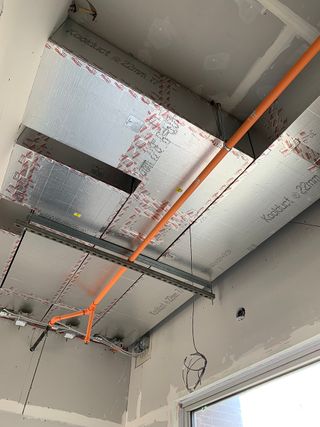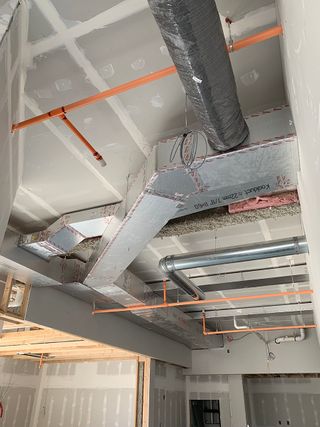 Nearly two decades of phenolic experience
The Kingspan KoolDuct® System is designed for use in Building Services / HVAC applications and is suitable for both new build and refurbishment projects in the residential, commercial, institutional, industrial, and leisure sectors. Ductwork fabricated from the Kingspan KoolDuct® System is particularly suitable for use on high specification projects in the food, beverage and pharmaceutical industries, clean air and hygiene controlled environments, high humidity environments, swimming pools, and sterile areas of hospitals and communication / server rooms in data centers where non-fibrous insulation materials may be preferred.
Kingspan KoolDuct® System ductwork can be installed internally, externally, concealed above a false ceiling or visibly mounted. Furthermore, its versatility enables individual system components such as plenums, risers and straight sections to be integrated with traditional sheet metal ductwork.