Our Capabilities
As a full service contractor for over 20 years, Commercial Comfort Systems offers a variety of options to our customers. Estimation, Fabrication, Installation and 24 Hour Emergency Service are all ways we offer the very best in energy efficient air distribution. Our capabilities include:
Sheet Metal Fabrication
Installation
Packaged Rooftop Replacement
24 Hour Emergency Service
Building Automation Controls
Clean Air Ionization Systems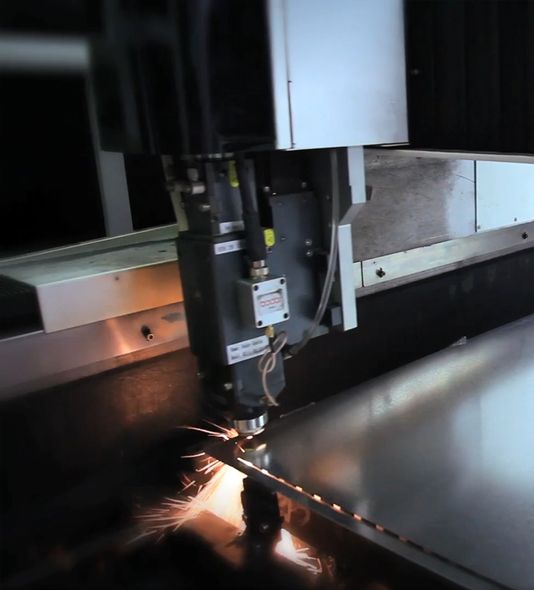 Toledo Sheet Metal Fabrication
Sheet Metal Fabrication
Precision, laser cut ductwork fabrication from Commercial Comfort will ensure your heating and cooling duct system will be manufactured in a clean environment.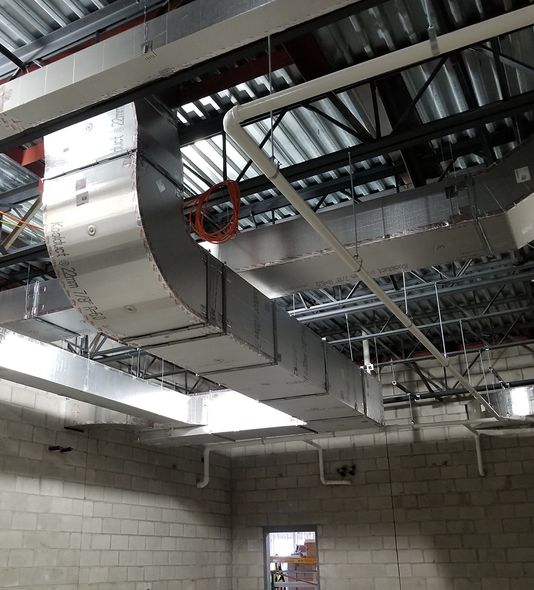 KoolDuct Pre-Insulated System
Kingspan KoolDuct Fabrication
Lightweight and energy efficient, we've used KoolDuct to provide customers with the highest quality duct system available today. Built to meet SMACNA Phenolic Duct Construction Standards, many of our customers have found this pre-insulated system to be a solution for their application's space restrictions, building loads and static pressure loss.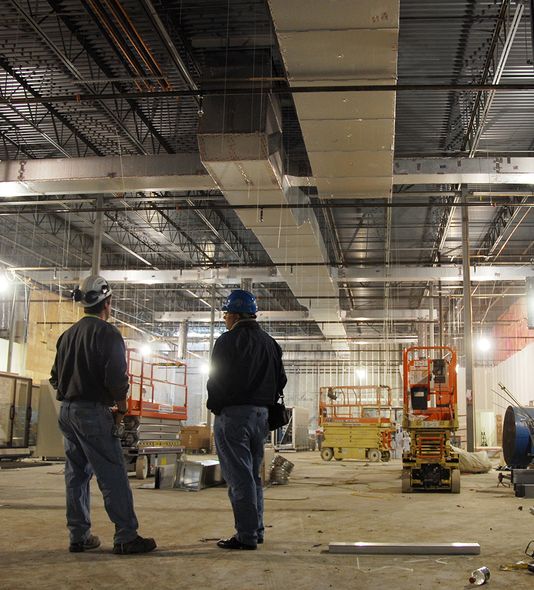 Toledo Commercial HVAC
Installation Services
From concept to completion, Commercial Comfort has the experience to make your project a reality. With full coordination drawing capabilities, we strive to go beyond our customer's expectations to have their heating and cooling system installed as efficiently as possible.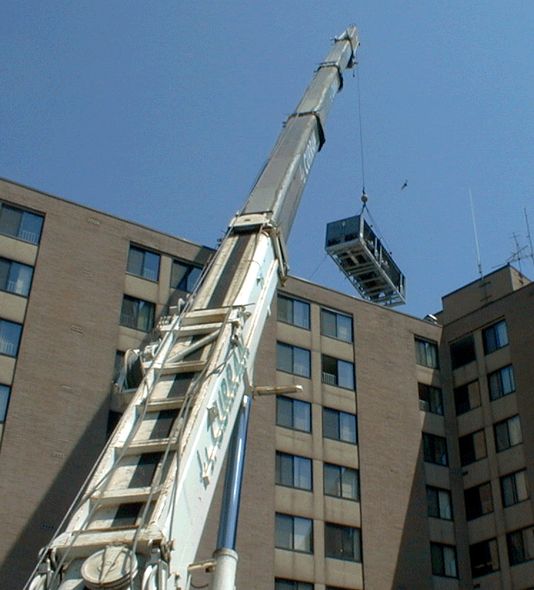 Packaged Rooftop Unit Replacement
Packaged Rooftop Replacement
For larger applications, packaged rooftop units are often used to supply the heating and air conditioning supply for the building occupants. With hundreds of local area applications as experience, Commercial Comfort Systems has the experience to ensure your rooftop unit replacement is a smooth process with minimal system downtime.
24 Hour Emergency Service
From unplanned emergencies to scheduled preventative maintenance, our dedicated team of highly trained technicians are ready to ensure your commercial heating and cooling equipment are in their best possible shape. Many of our service clients have trusted Commercial Comfort for over 15 years to keep their businesses comfortable.
Building Automation Controls
Commercial Comfort Systems can use automation to keep your building running efficiently 24 hours a day long after your installation has finished. Talk to us today to find out how your application can benefit from automated controls to control your air conditioning or heating needs.
Clean Air Ionization Systems
In today's age, clean indoor environments are a necessity for retail, restaurants and office spaces. Commercial Comfort Systems are Toledo's Ionization System experts and can help your building benefit from cleaner air with GPS Bipolar Ionization Systems.